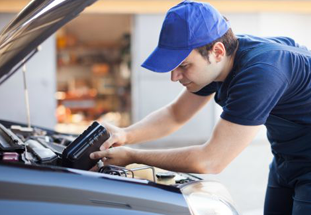 Great way to extend auto life
AAA warranty Services is an expert to providing extended warranty to new and used cars. Our auto extended warranty typically covers anything that goes wrong with your car and It typically covers the damage and repairs that are based on the amount of time and miles covered. We are the seasoned players in the industry that provides you a high level of coverage at a reasonable price. Our extended warranties can provide you the real value that allows customers to keep away from anxiety and monetary loss.
Warranty plans available to :
New Cars
AAA extends the manufacturer's warranty for all kinds & brands of cars ( American, Korean, Japanese, Chinese, European and luxury ) except sports cars such as Aston Martin, Bentley, Ferrari, Lamborghini and Rolls-Royce. The coverage is similar to the original manufacturers' warranty and comes effective upon the expiry of the original warranty.
Used Cars
For used cars the packages vary, to suit the budget of the customers. Most of these warranties have a different coverage component. Special programs have also been designed for some expensive brands like Audi, Lexus and Mercedes with a coverage similar to the manufacturer warranty for maximum one year. Similarly, a new product to cover Motorcycles like Harley Davidson has been developed. And the same may be applied to other brands as well.
Tire & Wheel protection plan
This new plan provides hassle-free replacement of tires and wheels damaged as a result of a road hazard condition up to 5 years.
Discover how our services help you
Besides offering complete protection through our various extended warranty plans, we are the finest in the segment that handle your claims in a flexible way. Regardless of your choice to buy warranty for new car or for the pre-owned one, find out our services that offer you great peace of mind.

All parts and labor costs are covered

Warranty cover available for all cars up to 10 years old and 150,000 miles

Claims to settle immediately

Various coverage plans such as the 12, 24 and 36 months extended warranty cover

Well defined claim process


Country wide repair service

Throughout Road Side Assistance


Why We are Best in the Industry ?
We have the reputation as one of the best international service provider that interacts directly with the clients. What made us stand out from the rest is the way we deal with the clients and the services we deliver. We have different sort of plans for the cars that provide coverage based on different parameters. Our extended car warranty can save you a lot in case needs repair or breakdowns. Due to all these reasons, we are one of the best in the region.

Claim Services: We keep no delay in processing the claims and we disburse it soon to the customers once it is processed. Due to this reason we are the sought after and the trust worthy international auto warranty providers.
Offering great help and support to the customers
Providing right support at right time to the customers makes us successful in this area. Customers would have great expectations about getting proper support when they buy warranty policy. With best support and help, it is assured that you get the best service from AAA Warranty Services. Choose the best deals from one of the the leader of extended warranty services. Contact us now to know more on the plans and options.